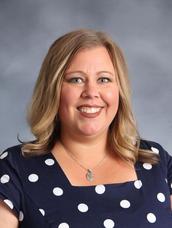 Betsy Davenport – Principal
bdavenport@holycrossonline.net
Mrs. Davenport earned her Bachelor of Science in Elementary Education from Oakland University and her Masters in Educational Leadership from Oakland University. Prior to becoming the principal, she worked here at Holy Cross for three years in early childhood and intervention. She previously taught in Memphis Community Schools and was a Consumer Programs Presenter for the Michigan Attorney General for three years as well. Mrs. Davenport's favorite part of Holy Cross is the faith-filled climate of the school and the amazing community. When she isn't at school, she enjoys lots of family time, time with her dogs, traveling, and anything with to do with organization!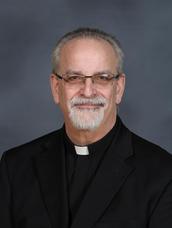 Fr. John Dumas – Pastor
pastor@ourladyontheriver.net
Father John Dumas began pastoral ministry at Our Lady on the River parish in July of 2022. He was born in Pontiac, where he and his siblings and parents attended St. Vincent de Paul parish. When he was about nine years old, his parents moved the family to Oxford, where they then attended St. Joseph the Worker parish in Lake Orion. After completing high school, he attended the University of Detroit, majoring in economics. Shortly before completing that degree, he began a career in banking with the intent of ultimately working for the Federal Reserve. During his time in the financial services industry, he lived in Warren and  worked in Detroit and pursued several advanced degrees until such time as he acted upon the Lord's calling to change career paths an become a priest in His Church. 
After five years of studies at Sacred Heart Major Seminary in Detroit, he was ordained by Archbishop Vigneron on May 22, 2010 – the memorial of St. Rita of Cascia – the patron saint of hopeless causes! He was assigned to St. Anastasia parish in Troy as a Transitional Deacon. After ordination to the Holy Priesthood, he was initially assigned to St. Isidore parish in Macomb Township. He spent two years there before being assigned as Administrator of two parishes in Monroe County; St. Patrick in Carleton and St. Joseph in Maybee. He was asked to merge these two parishes into one, which then became known as Divine Grace Parish. 
He was then moved to St. Aloysius Gonzaga parish in Romulus, where he had been for the six years immediately prior to being asked to become pastor at Our Lady on the River parish in Marine City. Since ordination, he has longed to be the pastor of a parish dedicated to our Blessed Mother, so he is thrilled to be here at Our Lady on the River parish and is very anxious to help all of you to grow closer to our Blessed Lord, Jesus Christ! Vivat Christus Rex!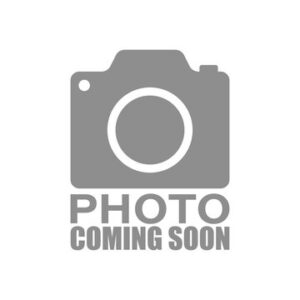 Karen Militello – Preschool
kmilitello@holycrossonline.net
Mrs. Militello graduated from Baker College with a degree in Early Childhood Education. She has over thirty years of experience working with young children. She was born and raised in Detroit and she and her husband have lived in St. Clair County for thirty-seven years. They have one adult son who graduated from Cardinal Mooney. In her spare time, Mrs. Militello enjoys reading, crafts, and crocheting. The thing she likes most about working at Holy Cross Catholic School is sharing her faith with her young students!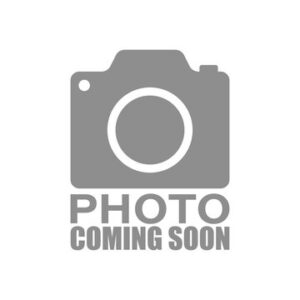 Dianna Gill – Kindergarten
dgill@holycrossonline.net
Mrs. Gill earned a dual bachelor's degree in psychology and human service from Baker College. She has completed 40 credit hours towards a master's degree at Walden University with concentration in childhood cognitive and emotional development. She began her career as a substitute teacher for ten years while raising her children and completing her college education. Mrs. Gill's social work background led her to a career in children's advocacy, working with at- risk youth within St. Clair County area school districts. It was there that she realized her true passion was in education and decided to pursue an alternative path to teacher certification. She has previously taught 5th Grade at a charter school. In her free time, she loves to take trips with her husband, children, and grandchildren. She is passionate about animals, nature, and her relationship with Jesus. What she enjoys most about working at Holy Cross is being able to openly share her passion and love for Jesus on a daily basis with her students. Additionally, she is eager to embrace this opportunity to grow in her own relationship with Jesus. Mrs. Gill says, "I love the smaller classroom sizes as it offers more prospects for students to participate in activities, more one on one time with students, and personalized learning opportunities. Furthermore, small schools create an atmosphere that enhances social emotional skills and peer problem-solving."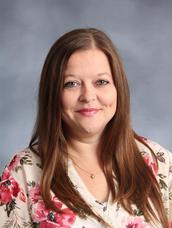 Ashley Gryszkiewicz – First Grade
MrsG@holycrossonline.net
Mrs. Gryszkiewicz has her Bachelor's Degree in Elementary Education from Grand Valley State University. Mrs. Gryszkiewicz's favorite thing about teaching at Holy Cross is that our school community is like a family. She shares, "I love teaching at Holy Cross because our school community is more like a family. We love, support, and respect each other. I love that with our small class sizes I get to know my students and their families, and the students learn to accept each other. Also, I love sharing my love for Jesus with my kids." When Mrs. G (as she is affectionately known to our school family) isn't at school, she enjoys spending time with her friends and family. They enjoy camping, bonfires, and watching movies together. She also enjoys reading.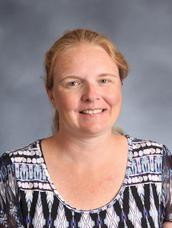 Lisa Kiger – Second Grade
lkiger@holycrossonline.net
Mrs. Kiger has her Bachelor's Degree in Elementary Education from Wayne State University. Her favorite thing about teaching at Holy Cross is that our school community is like a family. She shares, "I love teaching at Holy Cross School, our school is like one big family.  I can go to any one of the staff members for help." Mrs. Kiger comes to us with a variety of experience. She has previously taught preschool, kindergarten, second, fourth, and sixth grades.  When Mrs. Kiger is not teaching, she enjoys spending time with her husband and two children. She enjoys camping, golf, playing cards, and finding rocks on the beach.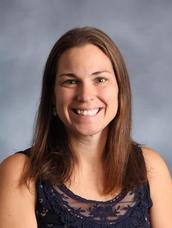 Andrea Schultz – Third Grade
aschultz@holycrossonline.net
Ms. Schultz comes to us with several years of experience in early childhood. She earned her bachelors degree in elementary education from Saginaw Valley State University. She most loves the family community at Holy Cross and watching closely as the children grow throughout the years, and working with them to help prepare my children for a bright God-centered future. When she is not teaching, Ms. Schultz loves spending time with her kids. They love being outside and hanging out with friends. She also enjoys being on the water, wake surfing, snowboarding, and hiking.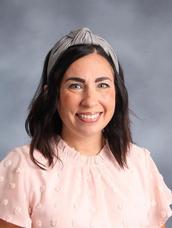 Leslie DeMeulenaere – Fourth/Fifth Grade Multi-Age
ldemeulenaere@holycrossonline.net
Mrs. DeMeulenaere has her Bachelor's Degree in Elementary Education from Wayne State University and her Master's Degree in Reading and Literacy from Marygrove College. Mrs. DeMeulenaere's favorite thing about teaching at Holy Cross is the small community. She shares, "The people at Holy Cross have become like family. I feel that it is a great place for my kids and my students to grow. I love the flexibility we have with our teaching, so we can use our unique styles to teach to the individual needs of our students." When Mrs. D (as she is affectionately known to our school family) isn't at school, she loves to paint furniture and do arts & crafts with her Cricut. She also enjoys lots of family time, exercising, and bike riding.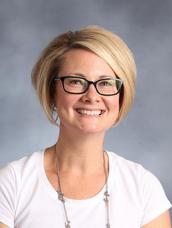 Angela Gormley – Middle School Math and Science
agormley@holycrossonline.net
Mrs. Gormley attended the University of Michigan (Go Blue!) and graduated with a degree in Biology. She stayed an extra year and earned her teaching certificate with a minor in General Science. She taught A.P. Biology and Chemistry at Port Huron Northern for five years before staying home to start a family.  She decided to return to teaching when she and her husband decided to bring their kids to Holy Cross and Cardinal Mooney.  Mrs. Gormley has missed teaching and is so excited to be back in the classroom! When asked of her favorite thing about being part of the Holy Cross Catholic School community, she shares, "I love that my kids get more one on one time with their teachers.  I am grateful for the feeling of community that the school offers, and for the relationships that we have all already formed even though we've only been here for a short time." When Mrs. Gormley isn't at school, she loves to have a good book to read.  She also enjoy movies, puzzles, and spending time with her family – they love to hike the national parks and so far have visited over a dozen all over the United States!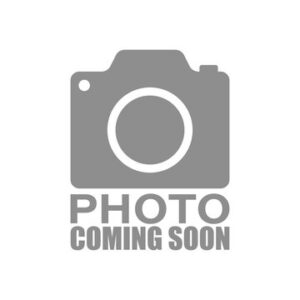 Jack Reid – Middle School Social Studies & Religion
jreid@holycrossonline.net
Mr. Reid joins us this year after having substitute taught for us much of last year! He spent his career as an independent manufacturer's representative. He managed sales of foreign and domestic manufacturing companies of automotive production parts. He enjoyed his work, as it allowed him to travel extensively and see a little bit of how the rest of the world works. Mr. Reid holds an associate's degree in general studies from Macomb Community College and is currently pursuing a bachelor's degree from the University of Michigan. He is the proud father to three adult daughters. His free time is spent golfing and some boating. He is an avid hockey fan, Go Wings!! He enjoys watching most sports. Having played and coached hockey as well as playing some other sports, you'll find him watching college basketball, baseball, as well as some football. Go Blue! Go Green! Go Lions! When asked what he enjoys most about being part of Holy Cross Catholic School he shared, "the thing I noticed most about Holy Cross and the kids here is the level of kindness. Just plain old generous kindness, of the students, the teachers, and administrators; as well as the families I encountered in my subbing days. Our world is better for it. Our shared faith calls for us to be better to each other. The Holy Cross kids have received the message. I thoroughly enjoy my time at Holy Cross and with the students."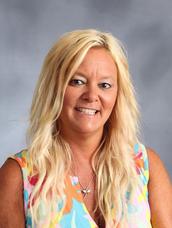 Carrie Johnson – Middle School English & Language Arts
cjohnson@holycrossonline.net
Ms. Johnson earned her Bachelor's Degree in Elementary Education, from Oakland University, majoring in Language Arts. She is our middle school English/language arts teacher, as well as our school's data and assessments coordinator. As the data and assessment coordinator, she is responsible for analyzing data from our Star Renaissance standardized testing, DRA reading assessments, and Gates-Macginitie assessments on all of our students and coordinating informed instruction and personalized learning for each student here at Holy Cross. Ms. Johnson's favorite things about teaching at Holy Cross are the community and our technology. She says, "I love the sense of community and family at Holy Cross. I know all of the students who attend our school.  I have a personal relationship with each of my students. The families are very supportive, caring, helpful, and loving. I love that Holy Cross is a faith based school, focusing on the dynamics of the common good for everyone.  I love the staff members at Holy Cross and the support we provide for one another. I love that I am free to explore different ways of teaching and that I can provide opportunities for the students to explore their own learning according to their needs and wants.  I love that the students have Chromebooks, which allow them to research, create and utilize all the tools of technology at their fingertips. I feel very comfortable and valued at Holy Cross, and I am very humbled."  When Ms. Johnson isn't at school, she enjoys spending time at her cottage on Russell Island with her family and friends.  She enjoys sunning, swimming, fishing, floating down the river, reading, and boating. She also enjoys painting and decorating.  During the cold winter months, she likes to snuggle in the house with the fireplace on and watch movies, read, and cook. She has two children, Sloan and Alex, and they are the light of her life.  Her mom is her very best friend and she loves spending time with her.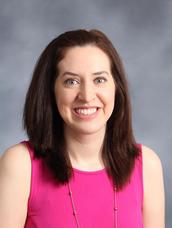 Annie Doan – Academic Success Interventionist
adoan@holycrossonline.net
Mrs. Annie Doan earned her Bachelor of Arts in Elementary Education from Saginaw Valley State University, focusing on Language Arts and Science. She is our Academic Success teacher. She says, "My faith is the most important aspect of my life. I love being able to share my love of Christ with my students every day." Mrs. Doan loves being an interventionist. She shares, "What I love about intervention is that the small group aspect allows for more individualized instruction. It provides students the opportunity to improve their academic skills at their own instructional level and pace." When Mrs. Doan isn't at school, she enjoys spending time with family, drawing, and going to concerts.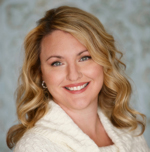 Stacey Thimmes – Administrative Assistant
sthimmes@holycrossonline.net
Stacey not only answers our phones but if your child needs a band-aid or an ice-pack she is who they call. If parents have questions regarding FACTS, pick up arrangements, lunch or anything else Mrs. Thimmes is here to help.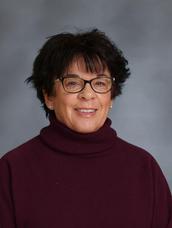 Rebecca Haynes – Administrative Support
rhaynes@holycrossonline.net
Ms. Haynes attended Algonac High School and Central MI University and holds a municipal clerk certification. She previously worked two years at Algonac Elementary School as Assistant to the Principal and most recently retired as City Clerk with the City of St. Pete Beach, Florida. When asked what she likes most about Holy Cross, Rebecca said, "the upbeat and caring atmosphere, positive communication with the students, the student to teacher ratio, and the location on the beautiful St. Clair River." When she is not at school, Ms. Haynes enjoys spending time with family, friends, and her dog Billy (who always shows her how to be happy and enjoy every day), boating and fishing, gardening, and reading.
Cassidy Johnson – Director of Religious Education
oloryouthministry@gmail.com
Cassidy is currently finishing her Bachelor's degree at Franciscan University of Steubenville in their online Theology program.  She is a certified youth minister and catechist in the Archdiocese of Detroit.  Her favorite thing about the Holy Cross Catholic School community is the joy you can see present in the school.  Outside of work, most of her time is spent getting assignments done; however she also loves reading, houseplants, and hanging out with her cat, Edmund.